Shop of natural ethnic products made in France created by Afro-descendants
Jolhairskin is an online store for natural cosmetics that offers high quality beauty products based on natural ingredients, in line with the latest developments in the cosmetics industry. We have carefully selected products that combine the best of science with the best of nature. All beauty products in our store are made with natural ingredients.
Our history

My name is Olga Tsoukoula, I am 41 years old, I live in Eragny in the 95 and I am the founder of the young cosmetics company JOLHAIRSKIN.
Passionate about cosmetics and having a solid foundation in management, I climbed all the levels before taking the management of the largest drugstore in Cergy. It was a professional accomplishment for me, it was also a source of pride for the Afro-Caribbean women in my store because I was the first black woman to be the director of a large structure like this.
Subsequently, managing an employee who was overdue for a year brought me to a state of total exhaustion. Unable to return to my job as a result of this burn out, I ended up being fired.
Always passionate and committed to cosmetics, I decided to relaunch myself in entrepreneurship by creating my cosmetics company "JOLHAIRSKIN", helped by the association Initiactive95.
https://www.initiactive95.fr/page/217970-accompagnement-financement-creation-entreprise
My missions
1-Combine inner beauty and outer beauty
Organization of beauty events "Masterclass beauty and well-being" and "Beauty Party Jolhairskin Online" to allow women to feel beautiful inside and out through workshops of confidence and self-esteem and beauty routines with the presence of cosmetic stands. The organization and the setting up of these different workshops have shown me that it helps, for many women, to feel better.
2-Promote local natural ethnic brands
One year, after missing my budget goal by very little, I realized that I was losing revenue every day due to a lack of products for dark, dark, and mixed skin types.
Indeed, I sent a large number of my customers to other brands because of the limited choice of products suitable for the Afro-Caribbean community, which is large in the Cergy-Pontoise agglomeration.
From that point on, I asked my team to list all ethnic brands requested by customers in order to request possible referral.
By going to Afro-Caribbean salons in the Paris region and searching on social media, I found that there are a large number of local ethnic brands. Unfortunately they lack distribution networks and therefore visibility.
So it was only natural that the idea of ​​creating a platform bringing together these brands came to me.
Promoting local ethnic cosmetics means:
1-Guarantee the purchase of safe products because European cosmetics are one of the most drastic in the world.
According to a 2017 American Journal of Obstrectics and Gynecology study, cosmetics for black and mixed skin are more harmful than others (Source: Nofi).
2- participate in village economic development in Africa because natural ethnic brands use ingredients that they buy in cooperatives
3- participate in the development of the community because Afro-Caribbean women spend an average of 1000 € a year for their beauty (Source: Ak-A).
I launched my marketplace www.jolhairskin.fr, on September 30, 2019, is for me the culmination of a battle that allowed me to regain my self-esteem, my value as a woman and as a professional . Above all, it allowed me to slowly get up and start turning the page of my past despite the difficulty I am experiencing being part of single-parent families
Promote French quality
It is from a simple observation that the idea of Jolhairskin germinated: European cosmetic brands, and therefore French, offer products of unmatched quality in the world. This is why their distribution was inevitable for its founder who, with 17 years of experience as a manager in drugstore, noted the limited number of French ethnic brands distributed in France.
Too bad when we know that the latter provide a range of natural ingredients respectful of its users and the environment.
We're talking about Jolhairskin!
Nofi

https://www.nofi.media/2019/10/jolhairskin-le-parcours-dune-femme-determinee-a-entreprendre/68873
Afroentrepreneuriat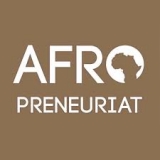 https://afropreneuriat.net/index.php/jolhairskin-la-marketplace-incontournable-specialisee-en-cosmetique-ethnique/decouverte/
Afrique actualités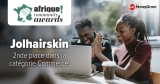 https://www.afrique-actualites.com/article/52917/jolhairskin-la-marketplace-incontournable-specialisee-en-cosmetique-ethnique/
Beeso

https://www.beeso.fr/read-blog/183_t%C3%A9moignage-olga-une-battante-qui-a-su-rebondir-et-cr%C3%A9er-un-marketplace-sp%C3%A9cialis.html
Africa Radio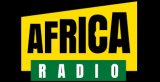 https://www.africaradio.com/podcasts/ambiance-africa-22-06-2020-24228  
Club Woman connecting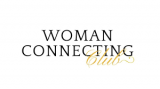 https://www.woman-connecting.com/membres-1B
BGE PaRIF Concours Pitch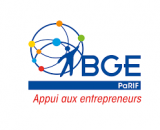 https://www.bge-parif.com/concours-de-pitch/je-vote/